29 Mar

Government Panels – How can they support your research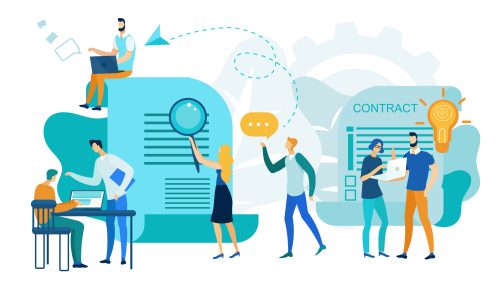 What is a Panel?
A Panel is a government procurement mechanism to engage services from a list of pre-approved organisations to deliver projects. These organisations have agreed to set terms and conditions, including pricing. A typical period a Panel operates is 3- 5 years.
Each purchase from a panel still represents a separate (but smaller) procurement process. When responding to a panel quote request, you must still demonstrate how you meet the specific requirements of that quote and provide value for money. You should also be aware a Panel cannot be used to purchase services that fall outside the scope of the arrangement.
Why does the Government use Panels?
A Panel is designed to deliver time and cost efficiencies to both the Government and the organisations keen to supply goods and services. It splits the procurement process in two with all the time-consuming compliance, price negotiations and contracting issues, such as IP ownership, being dealt with upfront on the establishment of the panel arrangement. The actual pieces of work required can be put out to quote, responded to, assessed, and approved much more quickly and efficiently.
How do Panels Benefit ANU researchers?
Panels are equally cost and time efficient to ANU as we only need to respond to a simple request for a quote rather than a lengthy tender process each time a piece of work is of interest. There is no requirement for contract and pricing negotiations as the contract terms and pricing have been pre-approved and pre-approved, including ANU costing and pricing policy.
Some panels are multi-access, which means you are likely to receive requests for a quote from a range of government departments. Multi-access panels provide researchers with an opportunity to build new relationships with a range of Government contacts. As panel arrangements run for several years, they also provide the opportunity to work with the Government over a long period rather than just for the duration of a one-off project.
In certain circumstances, the government must only use panel arrangements for funding specific projects. If ANU is not a relevant panel member, then we cannot quote and win the work, even if we have the best knowledge and expertise to deliver the project. Alternatively, a panel can facilitate funding if an idea for a research project meets the scope of a panel arrangement.
There are generally 'no strings attached' to the funds as long as the project is delivered according to the requirements. Any potential surplus or profit is available for discretionary use (aligned with your School requirements).
It is important to note that whilst ANU might be part of a panel, responding to a request for a quote still requires the usual ANU delegate approvals.
ANU is on several government panels. Here are some examples;
Australia's Disability Strategy (Community Attitudes) Survey | Department of Social Services | Research, Evaluation and Data Panel
Scoping Study for the Development of a Community Relations Index | Multicultural NSW | Prequalification Scheme: Performance and Management Services
Webinar on Transnational and Serious Organised Crime | Commonwealth Department of Home Affairs | Learning and Development Services
Economic Cost of Road Crashes | Department of Infrastructure, Transport, Regional Development and Communications | Research, Evaluation and Data Panel
Longitudinal Study of Indigenous Children | Commonwealth Department of Social Services | Research and Evaluation and Data Panel
If you would like to learn more about Panel opportunities, please contact: the Business Development team: Tenders@anuenterprise.com.au
For further information, contact consulting@anuenterprise.com.au.
More about ANU Enterprise | FAQs | Discover more ANU Research News