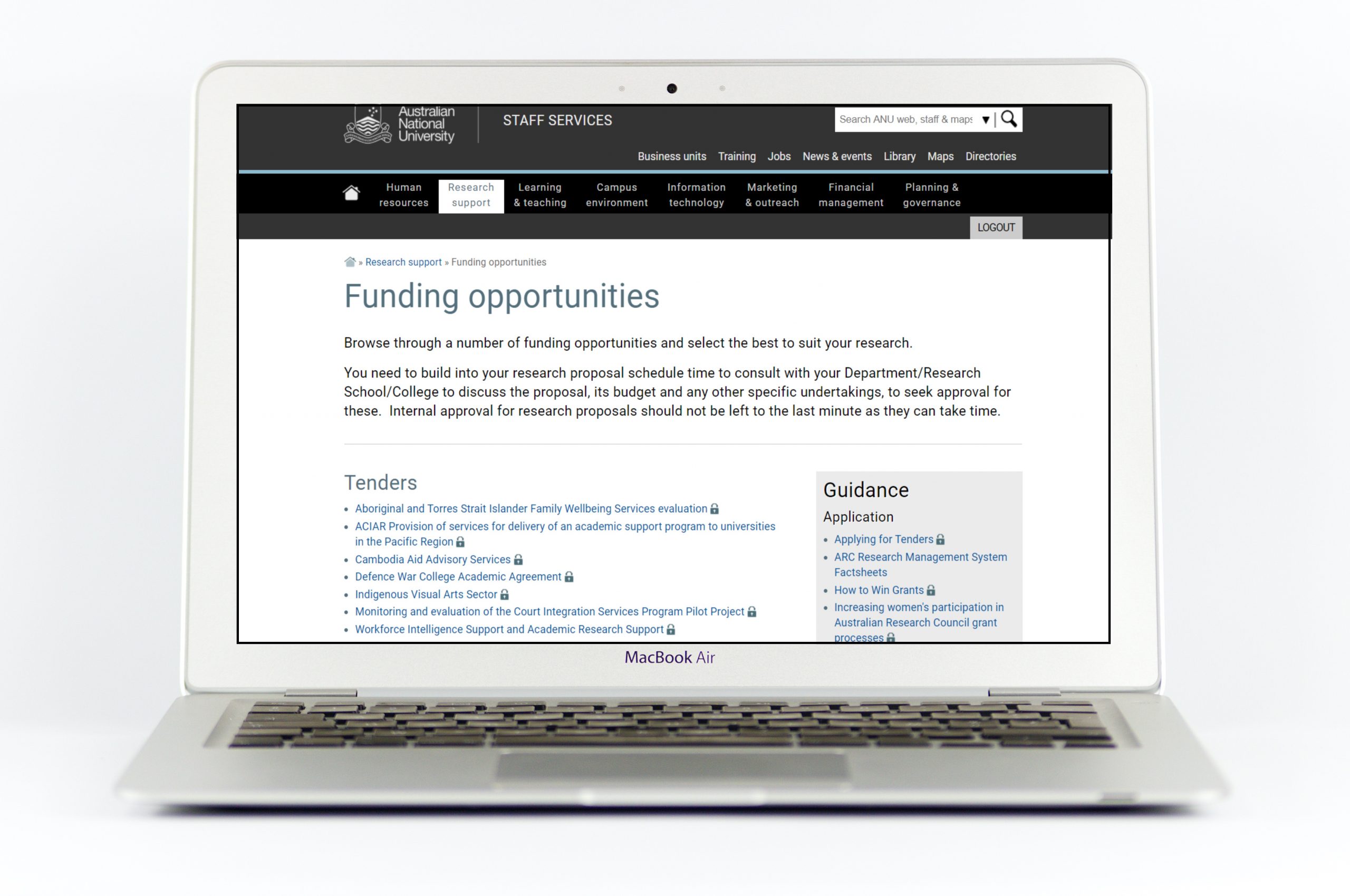 19 Oct

How To Get New Funding From Tenders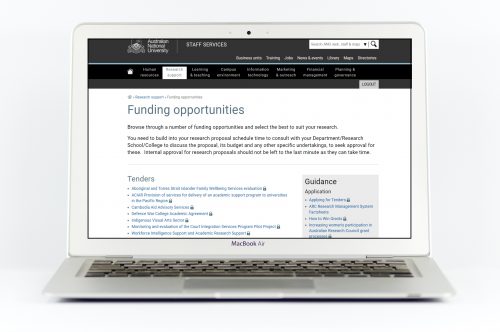 Successfully attracting category 2 & 3 research funding from tenders is often the first step in a strategic partnership.
Tenders provide an opportunity for academic researchers to grow and diversify their research funding base, whilst building a strong reputation amongst government and industry partners. Engaging with government and industry through tender work can showcase the capabilities and expertise on offer and build a pipeline to bigger and better research collaborations such as ARC linkage grants, and other opportunities.
By working to solve existing problems faced by industry and government, the application of research and expertise through tender-generated projects has a real and immediate impact on society
You may be curious about what tenders are currently available and if your area of research/expertise is a good fit for an open tender. The ANU Tender Portal, available on the ANU Research Funding Opportunities webpage, is where you'll find tender opportunities.
The ANU Enterprise BD team curates these links to include relevant new tenders from various tender alert databases.  According to ANU Enterprise Head of Business Development, Elouise O'Toole "The tenders change weekly and are recommended reading for all researchers who need to attract external funding from the government and industry."  Each tender link includes details of the closing date, client, background, selection criteria, conditions and the tender value.
"Whether you are seeking $5000 or $50 million in funding, ANU Enterprise can deliver a range of business development services from assisting with writing responses, through to taking the lead on facilitating a multidisciplinary cross-university tender response, and competitive pricing and budgeting advice, at no cost," she said.
If there is a tender that interests you, or you would like to learn more, email us at tenders@anuenterprise.com.au to express your interest.
This article first appeared in our newsletter The Rise.  To subscribe, click here.