10 Dec

Does Your Commercial CV Pack A Two-Page Punch?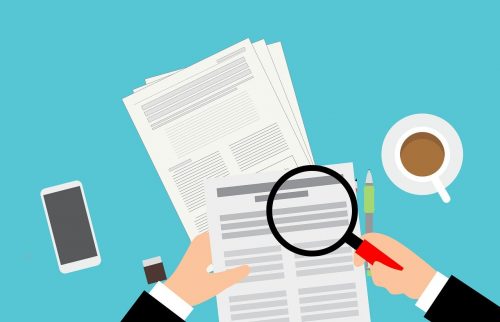 "Organisations are likely reviewing hundreds of CVs with each proposal.  They will likely spend under a minute on your CV – brevity and tailored information need to be your friend."
Academics often ask our Business Development Team what they can do to prepare for the next commercial opportunity (such as a tender or request for proposal from Industry & Government). An excellent first step is to get a commercial curriculum vitae (CV) ready.
Most commercial opportunities require a concise, customised CV specific to the opportunity. This is quite different from an academic CV.  An academic CV generally provides a comprehensive and detailed overview of the individual's career history and track record in research and education. It includes your qualifications, experience, research, publications, teaching experience, research grants, honours, awards, distinctions.  Quantity and the length of the track records are important, and this takes as many pages as it requires.
Most commercial opportunities limit CVs to no more than two pages. The CV needs to clearly highlight the expertise that the individual brings and their experience that is relevant to the opportunity.  In a procurement process, funders are likely going through dozens and sometimes even hundreds of CVs, meaning they need to efficiently scan the CV and find the information they need to make an assessment. In the past, assessors have stated to us that as little as seven seconds are spent assessing each CV.
You can't necessarily tailor your CV to a specific opportunity ahead of time, but you can start shaping what you have to be able to pack a punch with your expertise – and keep it clear and brief.
Your Commercial CV should highlight your specialised fields of expertise, your key qualifications, current position, a couple of items of relevant experience, a couple of relevant research grants or projects/work you've done, and, at most, your top ten relevant publications.
Your aim is to provide the Client with only the essential information to demonstrate that you are well suited for the opportunity. Commercial CVs do not take away from your breadth of experience; they show you can present your expertise in a way that is relevant to a potential client. Think of this document as an opportunity to showcase your professional accomplishments in a format that organisations external to the higher education sector will understand at a glance.
So, next time you are putting together a response for a commercial opportunity, make sure you have a commercial CV that is compelling, concise, and compliant. This is something you can start refining now.
For further information, contact consulting@anuenterprise.com.au.